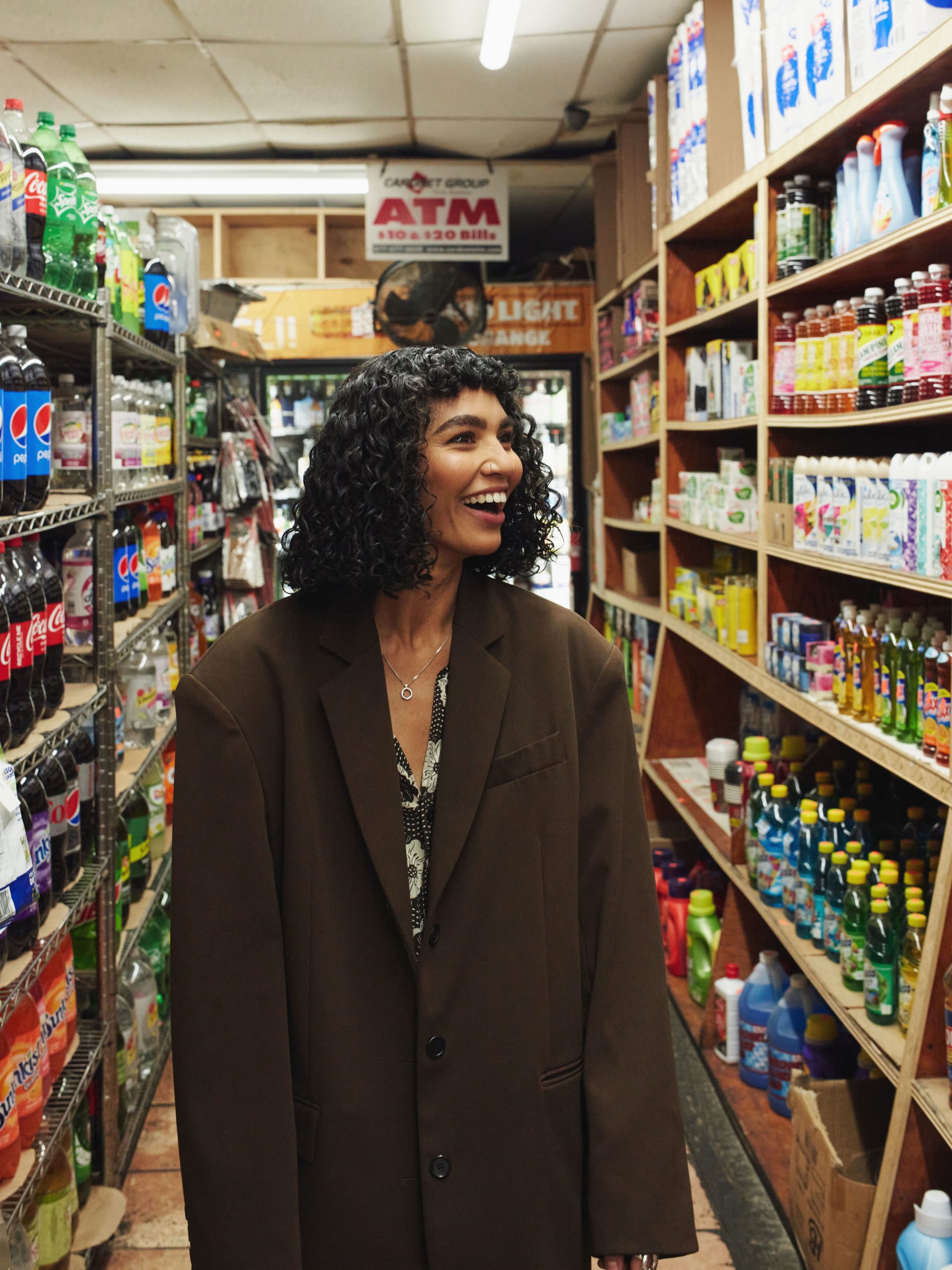 BESIDE MAGAZINE | BROOKLYN | ISSUE #12 | FEATURING SOPHIA ROE – So excited to be back at it with the noteworthy independent magazine , Beside. This Canadian journal and media house is publishing stories from the heart, knowledge from the field, and ideas from the horizon of a brave new world. This one particular that we worked on together hits to the topic of the power of , and what type of power we want…. yes. Featuring Chef Sophia Roe who is using her voice to bring power to food as well. Head over to the magazine online for more and stay tuned as the full digital feature will drop soon in August. Until then!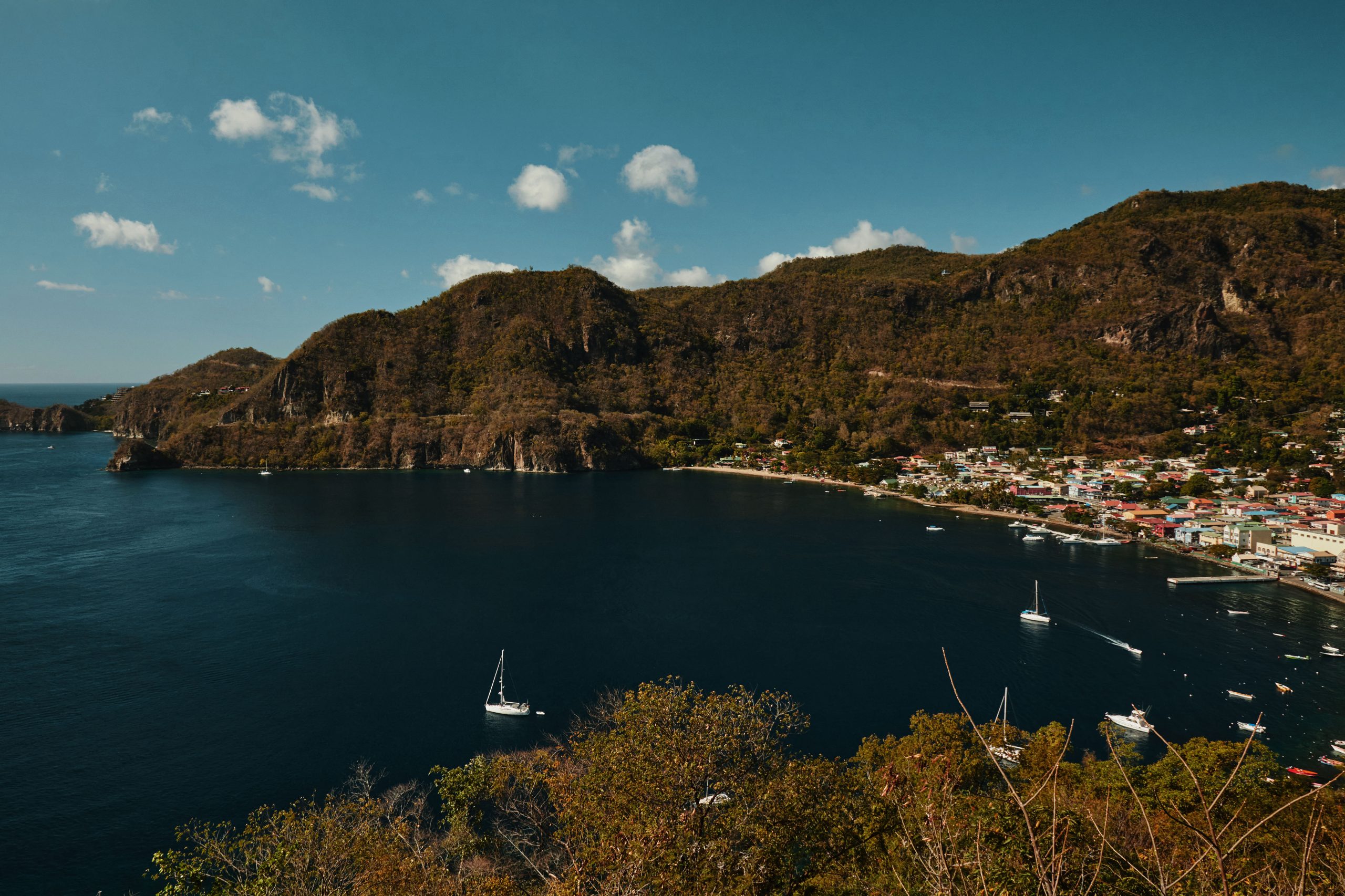 NAT GEO TRAVELER UK – LAND OF PLENTY. MAY ISSUE. 2022. To the uninitiated, St. Lucia is a tranquil as it appears on postcards: all palms, platinum sands and luxury boltholes. But, taking its cue from the volcanic forces that formed it, this is a country that serves up plenty of high drama – oozing mud baths to storied sailboat trips and mountain trails. …
Words Adrian Phillips. Photographs Christina Holmes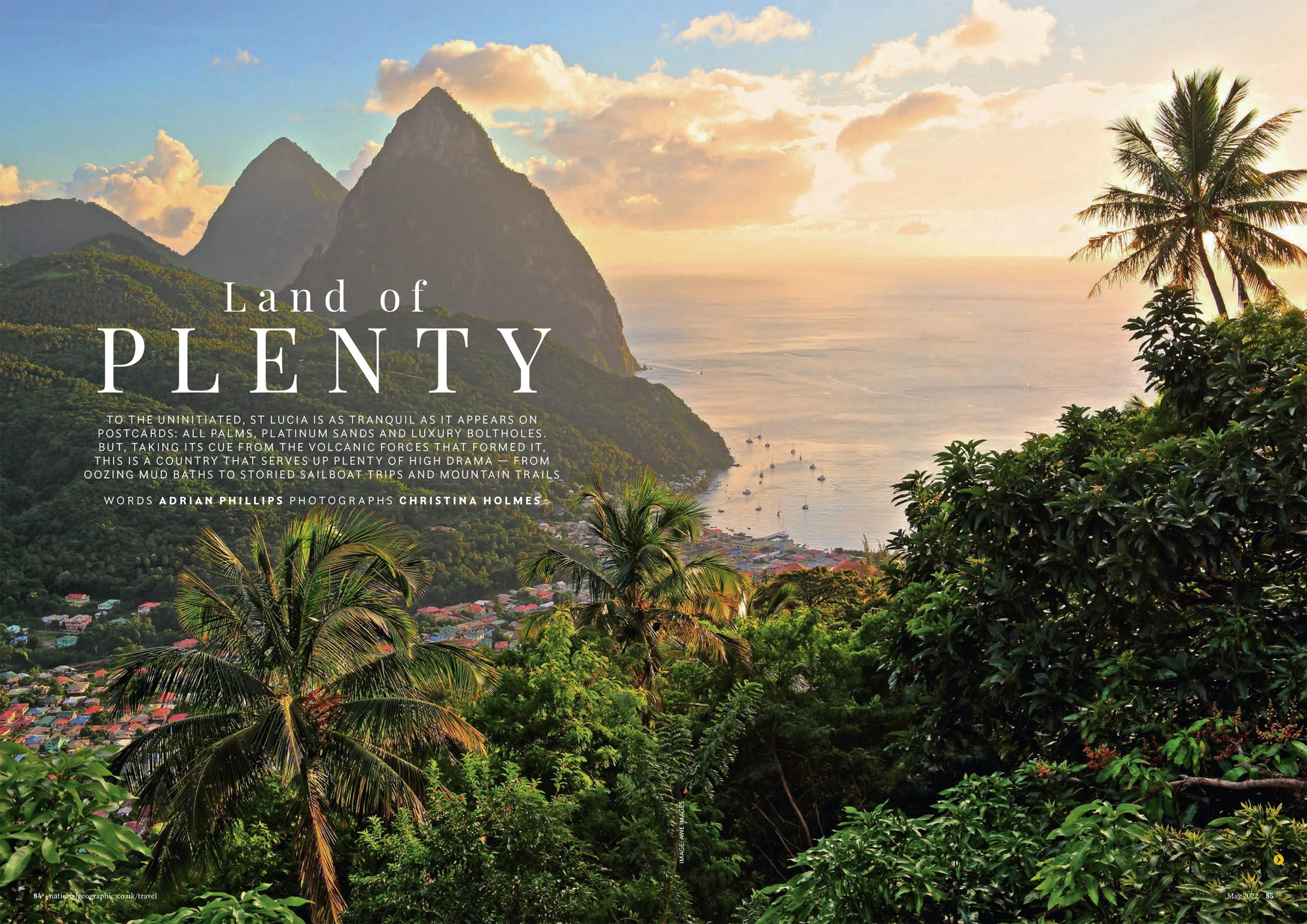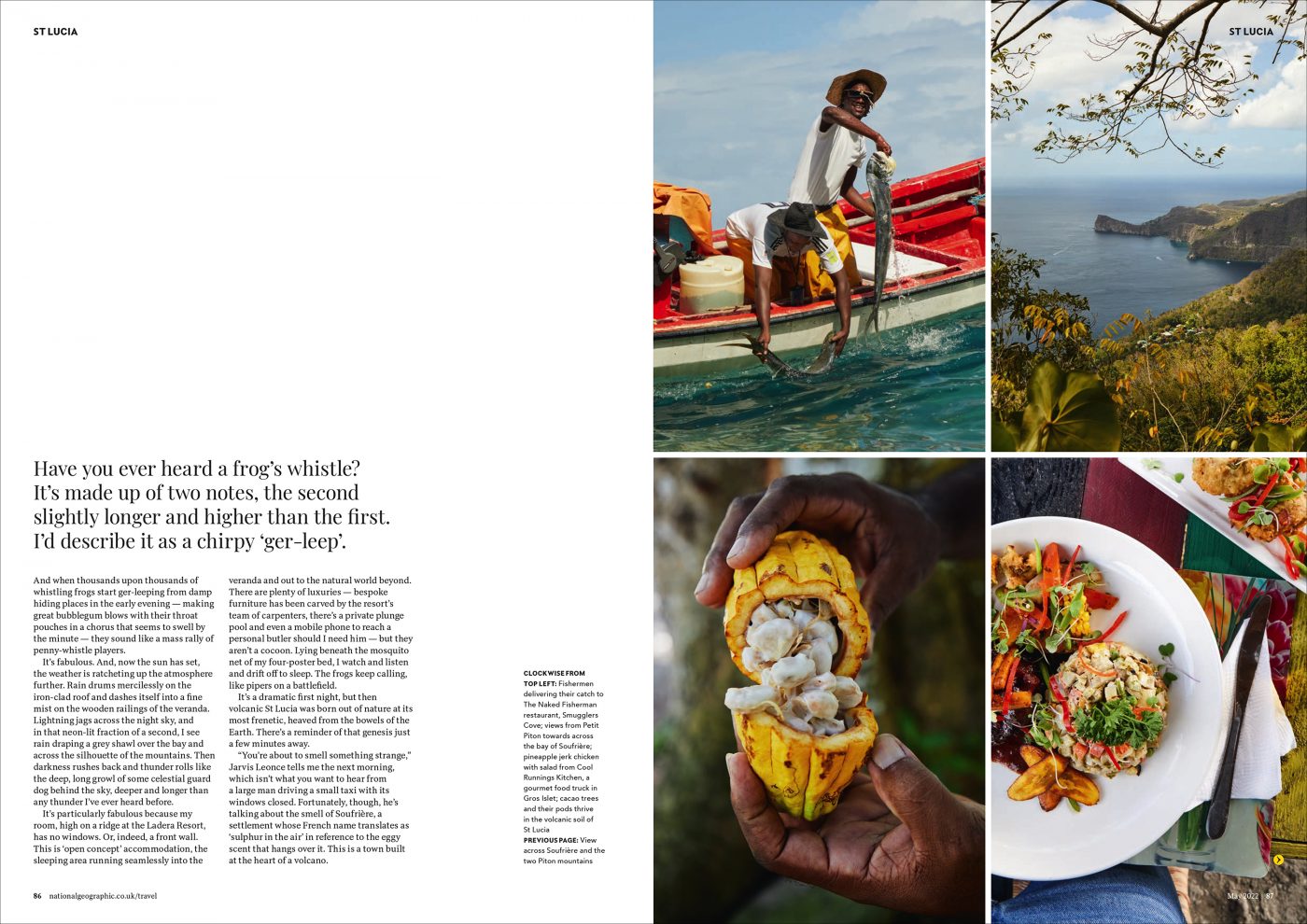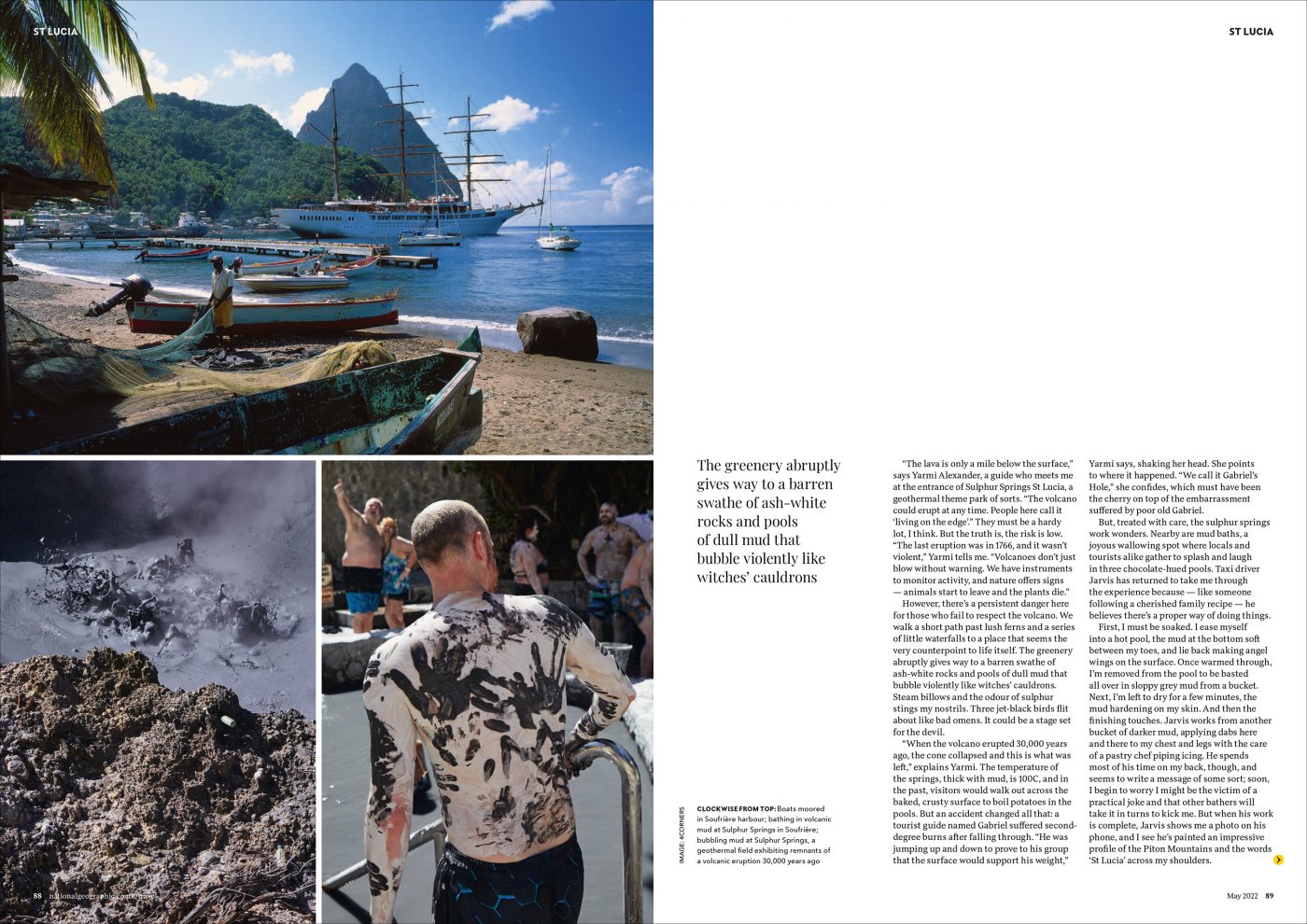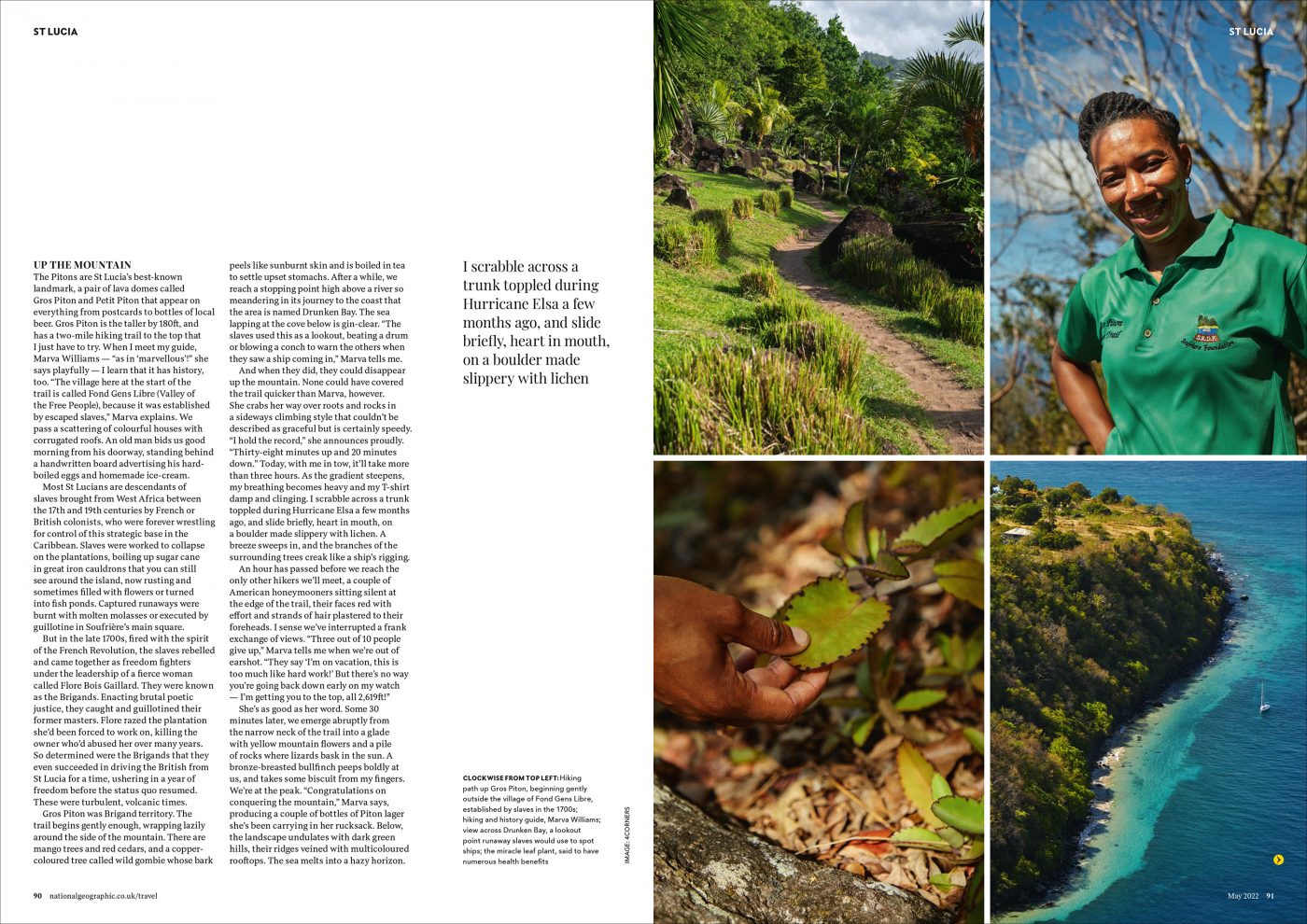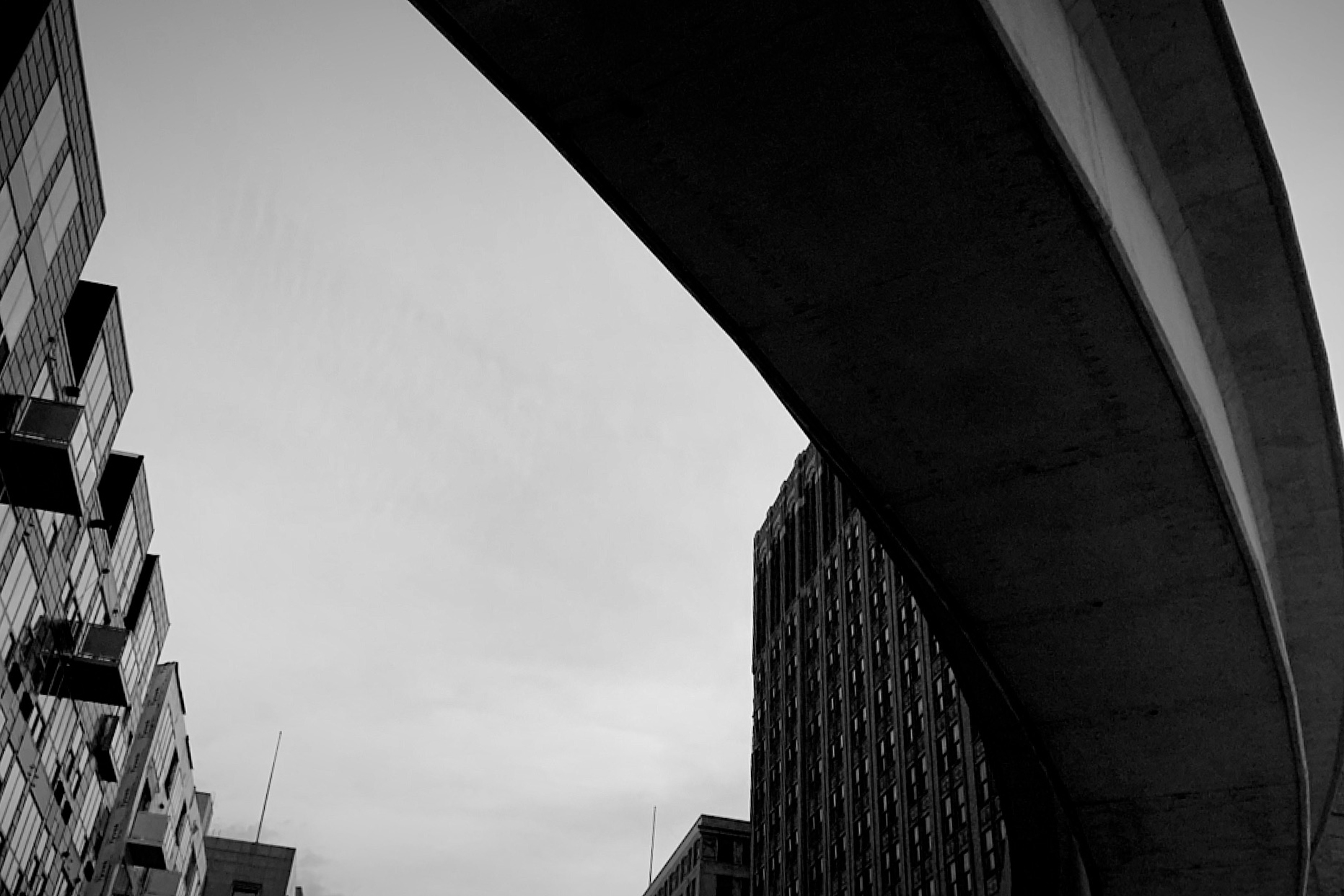 Back on the road in what seems like a dream some days, I feel like the ever evolving world of shoots and production is still constantly shifting as we all find our new footing. With that as my assistants make fun, yes the new thermometer in the camera kit, takes up way to much space! Agree! As I head back to Detroit this time for an editorial I'm beyond excited about, masked up, hand sanitizer in tow up and away. Detroit always amazes me with the heart, the passion that everyone who is creating there has. How incredible the work is that's being done there. How there is a movement there literally happening that no one is paying attention to that's going to be amazing and change the landscape of fashion. I feel humbled always with the relationships created, the amazing people I get to collaborate with and meet, those amazing that are really truly making change for good not their pocketbooks. This last trip was no different, even in the midst of a pandemic. Get ready for it, headed out in print for 2021.