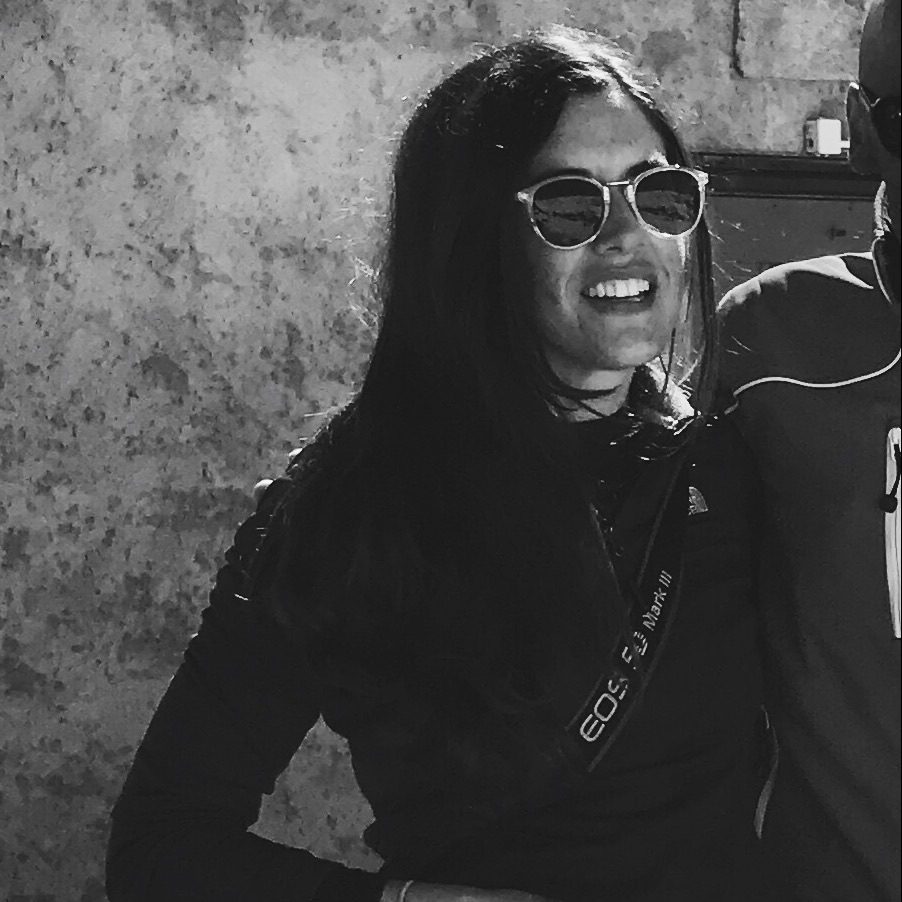 CHRISTINA HOLMES
PHOTOGRAPHER / DIRECTOR
BIO
Christina's love of shooting began at an early age, while wandering the countryside of her native Michigan. Her passion to shoot still, food, and travel photographs along with her creative endeavors from directing to designing have influenced her style of imagery. Inspired by the natural surroundings she grew up with, Christina creates compositions showcasing modern authenticity, while capturing the beauty of natural light. She has finessed her expertise as a photographer working with some of the country's most prestigious editorial and advertising clients. The award winning photographer Christina Holmes currently resides in New York City, yet you will normally find her traveling the globe on assignment.
CLIENTS
Afar

AirBnb

Alla Carta (Italy)
Anthropologie

Amazon
 Fashion
Beside (Canada)
Best Made Company

Bloomberg

Bon Appetit

Brutus (Japan)

Coca Cola
Domino Magazine
Evening Standard (UK)

Food & Wine
Glénat
Goop
GQ (France
)
JetBlue
Kinfolk
Land Rover

L'Express (France)

Lo&Sons

Martha Stewart
 Living
Martha Stewart American Made
National Geographic Traveler (UK)
New York Times

New York Times Magazine
Open House (Barcelona)
Orvis

Saveur
Suitcase

Tapas (Barcelona)
Travel & Leisure

Toms Shoes

Vogue (US)
Vogue (Japan)

Vogue Casa (Brazil)

Wall Street Journal

WholeFoods

BOOKS (Select)
United States Of Fashion A New Atlas of American Style ; Vogue. 2021
Alpine Cooking;
 Meredith Erickson, 2019.
The Complete Vegan;
 Natural Gourmet Institute, 2019.
How To Grill Everything;
 Mark Bittman, 2018.
Feast By Firelight;
 Emma Frisch, 2017.
Flavor;
 Chole Coscarelli, 2017.
Lucky Rice;
 Danielle Chang, 2016.
Healthy Latin Cooking;
 Angelo Sosa & Angie Martinez, 2015.
One Pot;
 Martha Stewart, 2014 (NYT Best Seller).
Americas Greatest Cooks;
 Food & Wine/Amex Publishing, 2013.
PRESS (Select)
2022.01 – SuiteCase Magazine. High Tea | Writings & Feature.
2021.08 – Silver Seas Talks Magazine | Interview & Feature.
2020.03 – Beside Magazine | Interview – Diving Deeper Shooting The Authentic
2019.10 – PDN Creators Lounge – Talk – Q&A
2018.06 – The Evolution Of Food Photography | Andrew Zimmerman, Hunter Lewis, Victoria Granof, Camille Becerra, & Holmes | Live
2018.01 – Communication Arts Magazine | Fresh Feature
2017.08 – Book Job Gallery Show x The Infiniti (San Fransisco, United States)
2017.06 – &PREMIUM (Japan) | A New York Moment
2016.05 – The Carton Gallery Show ( Beirut, Lebanon)

AWARDS
2023. AI-AP 39 WINNER. | Beside Magazine. Sophia Roe.
2021. AI-AP 37 WINNER. | Vogue Magazine US. United States of Fashion. Tracy Reese.
2020. AIGA WINNER. | Alpine Cooking. 50 BOOKS. 50 COVERS. Top 50 Book Covers Of 2019. Alpine Cooking.
2019. AI-AP 35 WINNER. | Magazine; Saveur. Hearts of Corn- A story of the Tsotsil Maya Women.
2017. PDN 30 OF 30 | Selected as PDNs choice of new exclusive and emerging photographers to watch for 2017.
2016. PDN PHOTO ANNUAL | Advertising & Commercial Award | Best Made Company, Catalog 05-06 Patagonia, Francis Mallmann.

TUCKER ROUDES
Founded by Christina Holmes. Featuring high end, luxe, minimalistic, and modern artistic collaborations of visual branding with a select roster of clients. Artist. Photographer. Creative Collaborator. New York. Detroit. Milan. Lets do something amazing together. Say hello at [email protected] and meet the team.