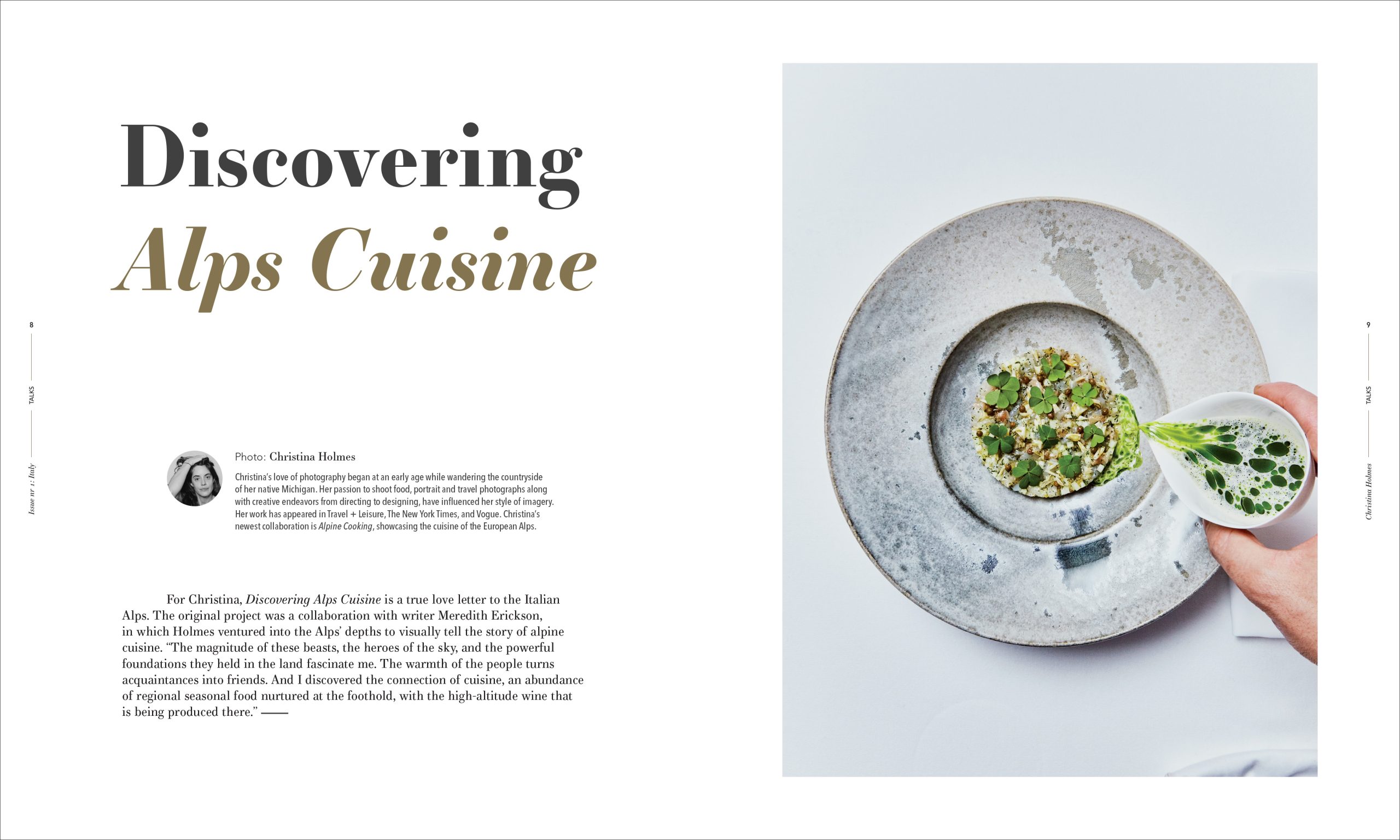 SILVER SEAS CRUISES – TALKS MAGAZINE . 09/2021 . A new interview and unseen portfolio of yours truly by an amazing brand Silver Seas Cruises. Come along for the journey. With this inaugural issue of the magazine I'm humbled to be featured amongst so many others, and greats. Special thanks to so many on manifesting this, you know who you are! – Ch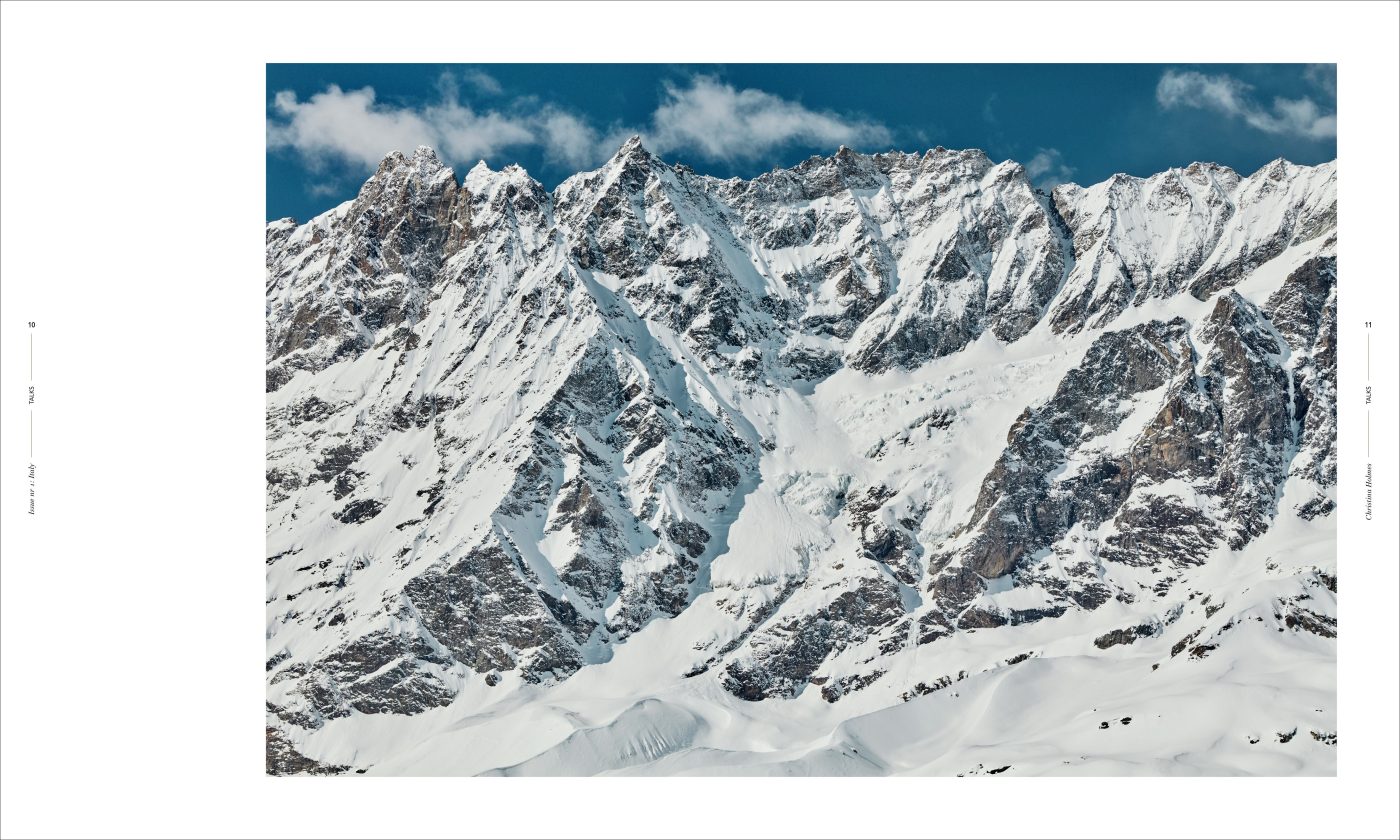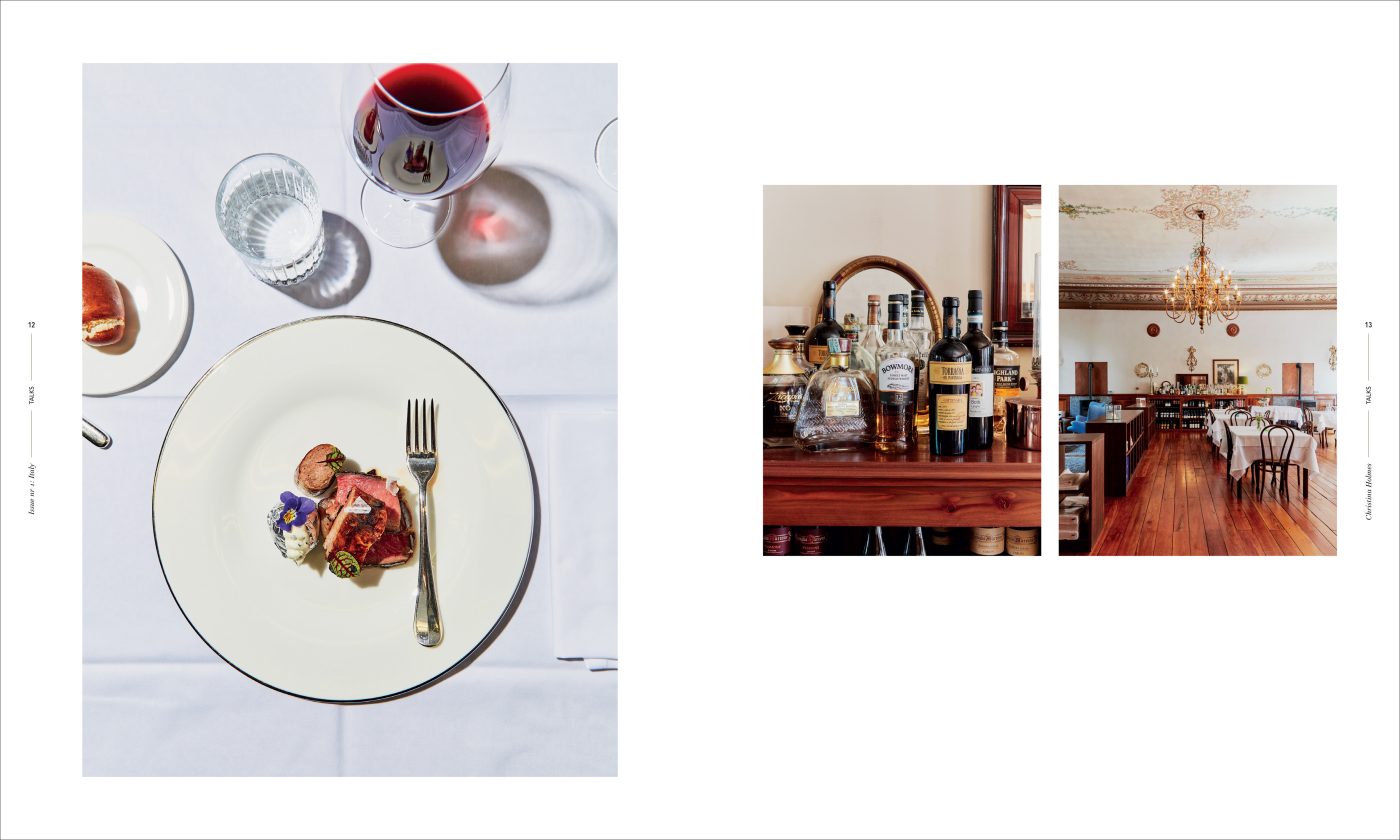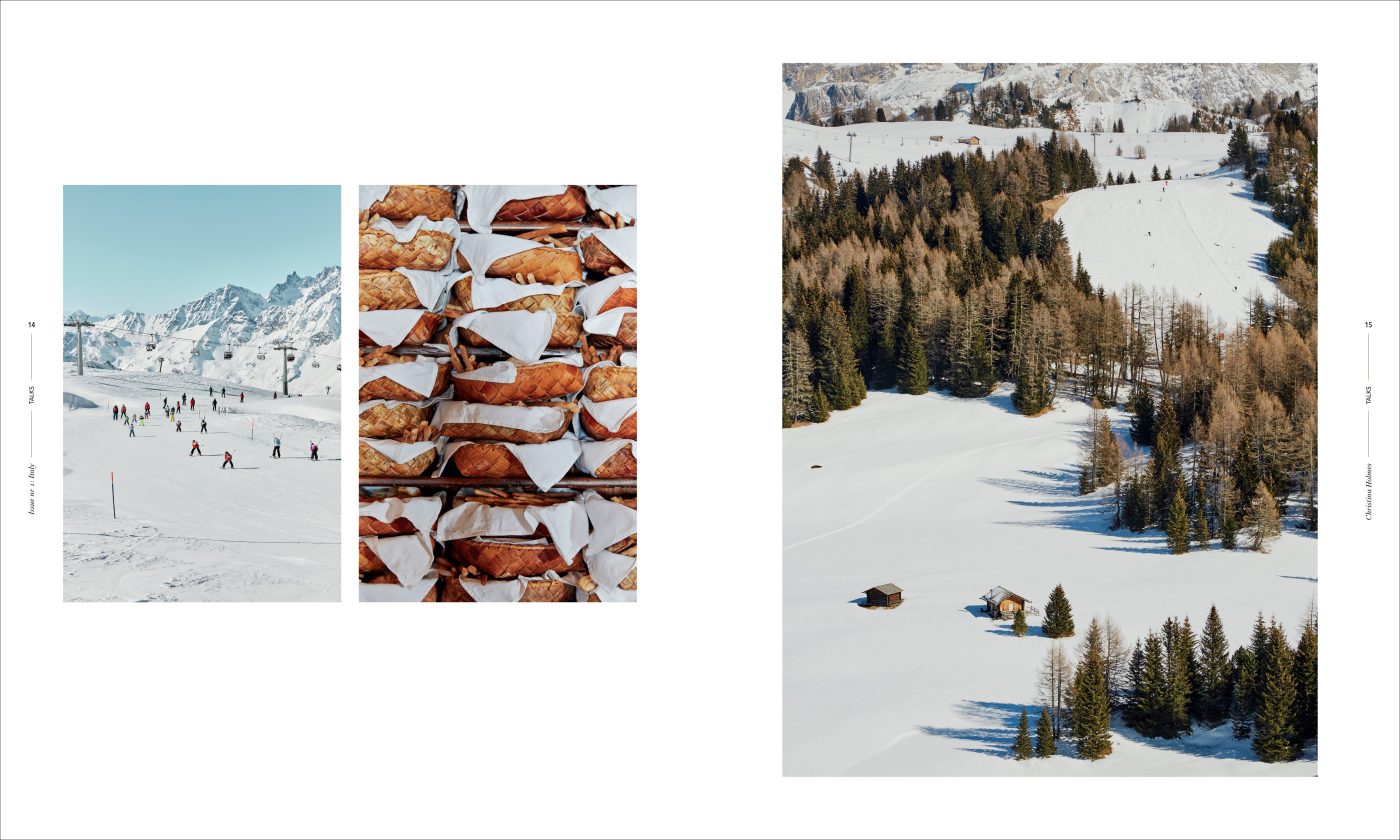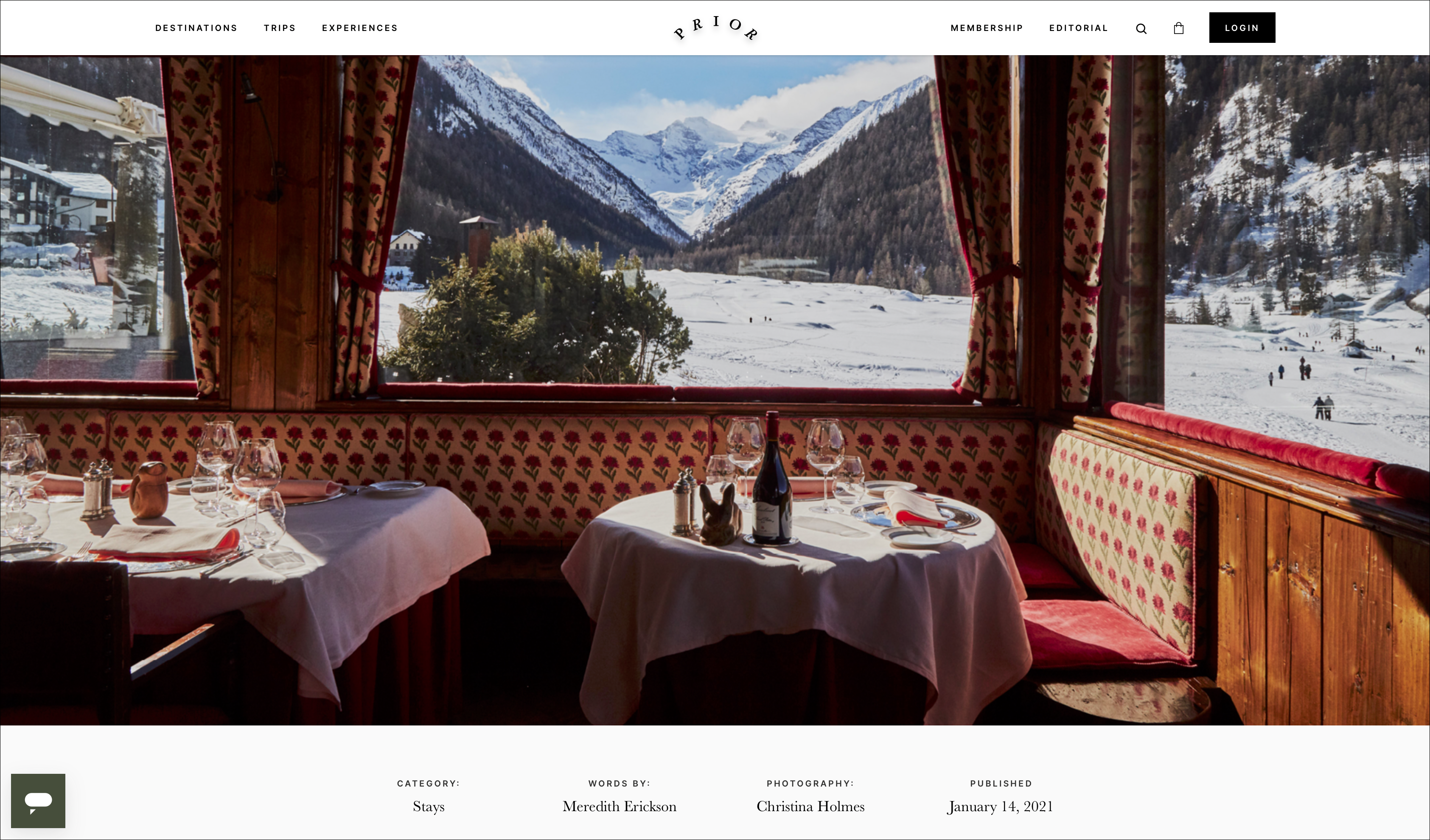 Words By Meredith Erickson. Photography Christina Holmes. A table is set for lunch: wine glasses, pewter plates, a bottle of Valle d'Aosta Prié Blanc on a pink tablecloth. A window above the wooden banquette with zabaione-cream cushions embroidered in Alpine flora overlooks the Sant' Orso meadow, the largest mountain meadow in Europe. Behind it looms the Gran Paradiso mountain, the only one of four "giants" over 13,000 feet that is completely in Italy. The sun streaming in from the window gives the scene a vintage-postcard feel, as if it was taken a world away, a century ago.

ALPINE COOKING | Recipes and Stories from Europe's Grand Mountaintops [ A CookBook ].  This beauty officially launches today worldwide. Stay tuned as press drops and grab it on Amazon if you have not ordered your copy.  Written  by  Meredith  Erickson.  Photography  By  Christina  Holmes.  Published  by  Ten  Speed  Press.