AD | DANDY DETROIT | Lunch At Lafayette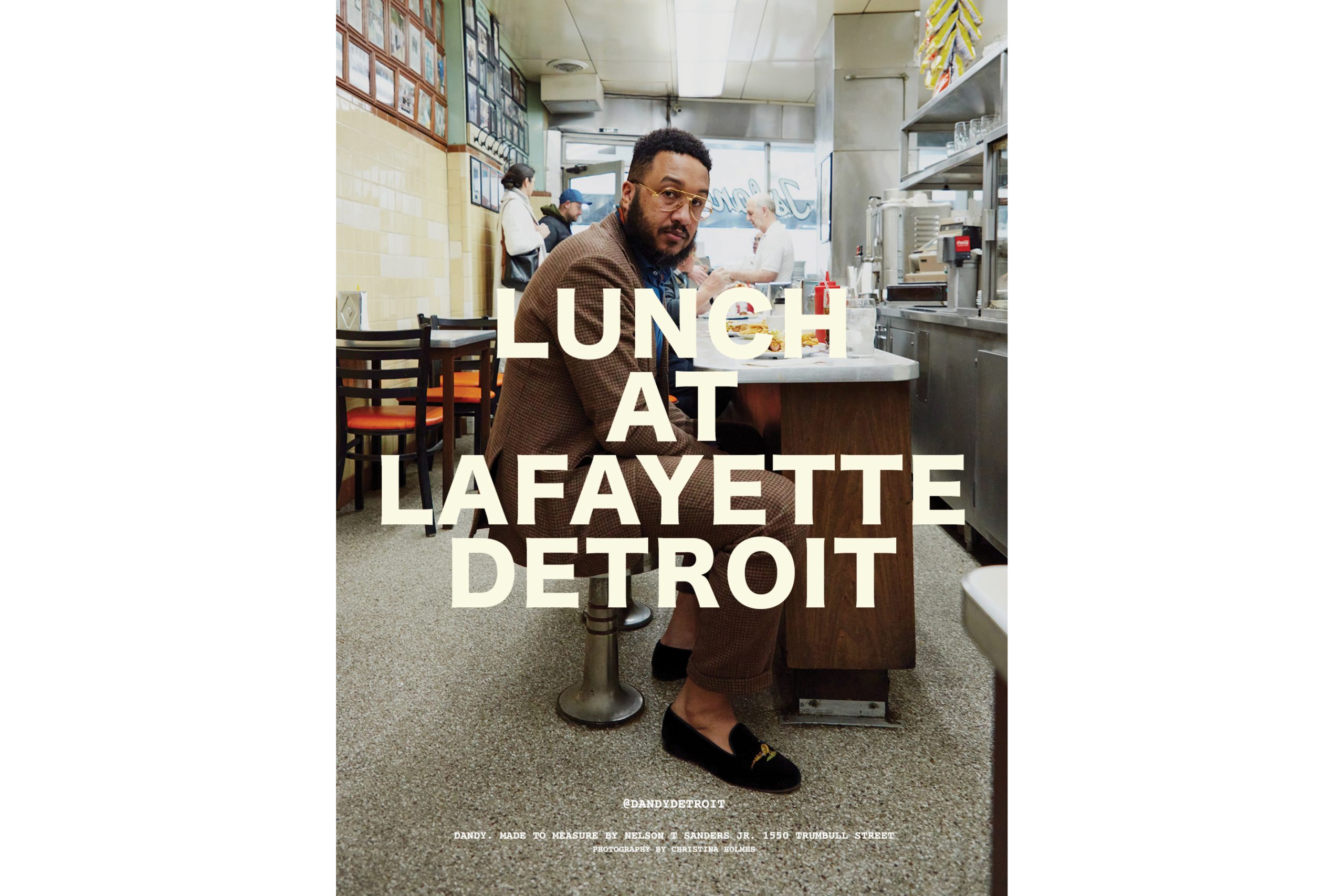 A new campaign for Dandy Detroit lands, featuring Nelson T. Sanders Jr. , Gary Williams and Samuel Umachi. We begin a new series for the made to measure native in Detroit, leaning into three quiticential bits of food, fit and well etiquette. Working with Nelson as creative director and photographer we asses the history of Detroits certain sensibility it holds, one that is unspoken for the most part yet weights in gold. Being a Michigan native you know the depths, the importance and the determination of the heart that lies in those who come from this state and especially from this city. Detroit. Nelsons story is rich and so is this campaign – series. As we bring together real local casts of characters and put them in the most of quintessential of classic spaces that all pay homage to a city, but also to a pace that flows with the tempo of the brand.
Special thank you to Lafayette Coney Island Detroit.