PRESS | BESIDE MAGAZINE – FRANCE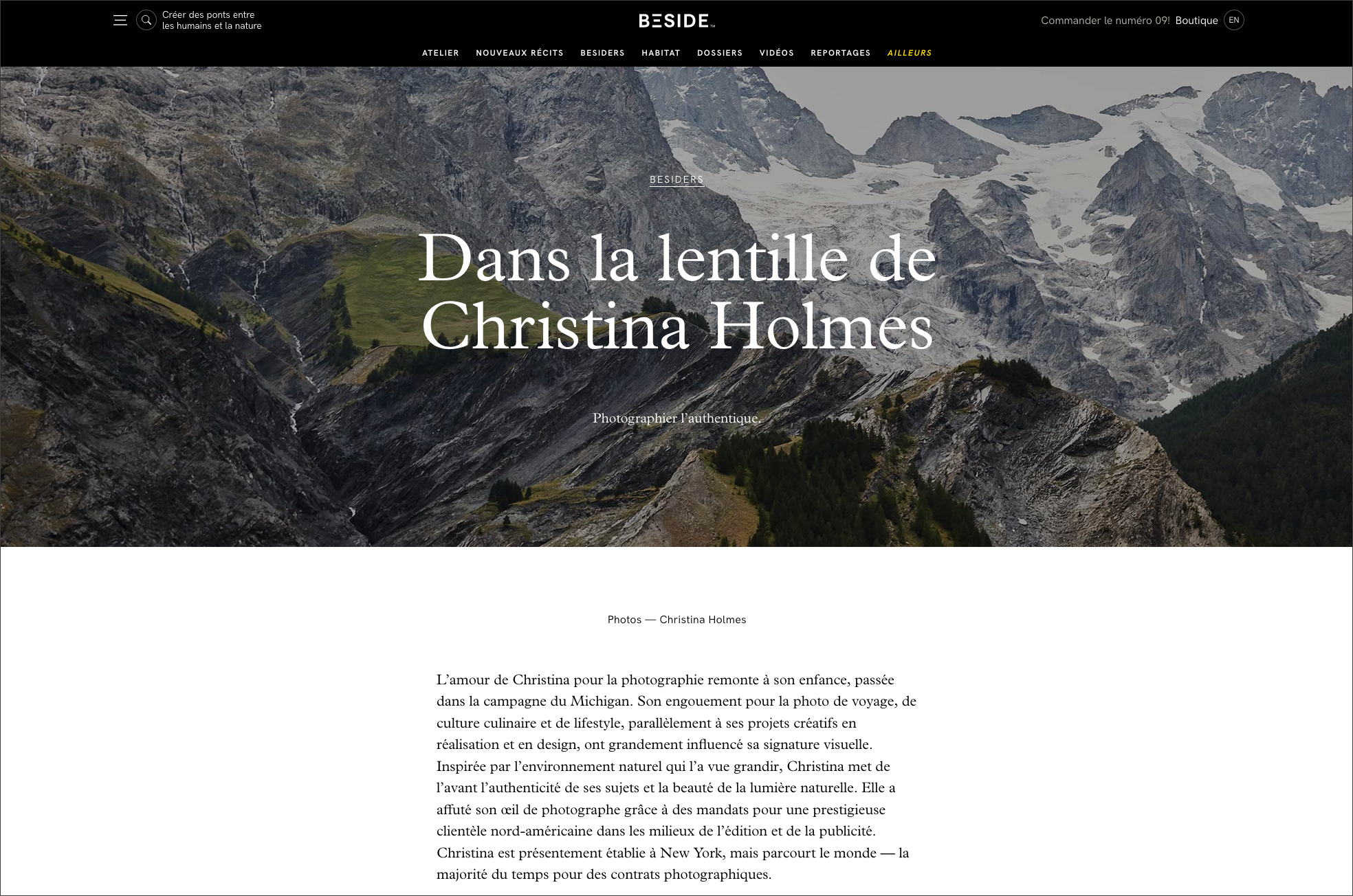 Diving Deeper, Shooting the Authentic: A conversation with photographer Christina Holmes.
Yes. That amazing magazine, Beside. I know your saying, I've seen that… yeah. I know them. I know… right. Well. If you don"t, you should. So here is your informal introduction to an amazing network of outdoor content with substance. Fill your days, these, yes long days that we are now trying to remember how to live in full. Fill them full of great content and creative. Explore. Take the time to check out, remember, reflect. And rethink this amazing future of yours. Anyhow. Here we go… interview by me. Yes, its not that bad I promise. You might enjoy, well you will! It's thoughtful but real don't worry. And if you make it to the end you will read about some amazing giving back that we are making happen!